Page 2 of the Skelerector

The old arms were removable for easier storage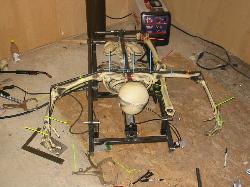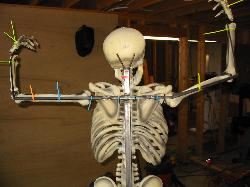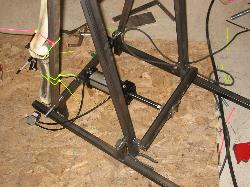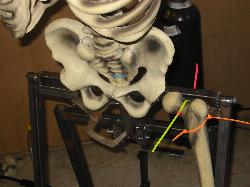 The 2-1/2" bore x 5" stroke cylinder runs at 50-60 psi to lift the skeleton
No springs are used at this time for assistance.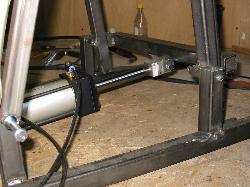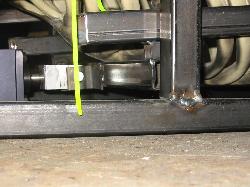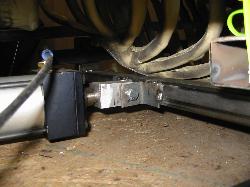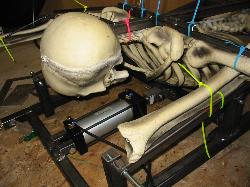 The cylinder connection point is a 3-1/2" lever arm at a 30
degree downward from the pivoting point. When the air cylinder
is extended, the rear 4 bar linkage is rotated 90 degrees.